Features & Documentary Films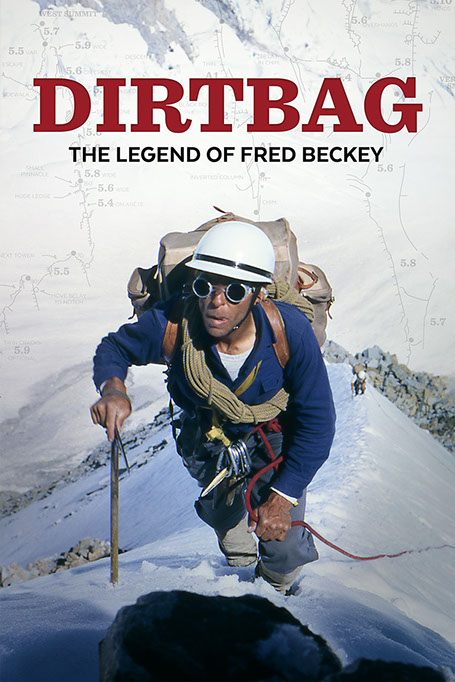 Dirtbag: The Legend of Fred Beckey (2018)
I had the joy of working on a project of epic proportions when I was brought in to help with the editing and post-production for Dirtbag: The Legend of Fred Beckey.
Director Dave O'Leske followed Fred around for over a decade capturing footage of his crazy life and interviews from people involved in his journey and the greater world of mountaineering. We distilled that down to a 90-minute story that tries to dive into the mind and life of an incredible man.
This story about a dirtbag who followed his passion to it's limits and never let life slow him down was inspiring to work on and I hope you take a moment to watch it!
Mr Irrelevant (2014)
I was an editor during the post-production phase of Mr. Irrelevant, a short documentary that explores the fates of three men who wore the infamous title "Mr. Irrelevant", a name given to the final pick of the NFL draft.
Produced for Sports on Earth with 2R Productions
The Finish Line (2014)
The Finish Line is another documentary produced for Sports on Earth with 2R Productions. It shares the journey of Bill Iffrig, a 78-year old runner who was thrust into the national spotlight after being nearly to the finish line when the Boston Marathon bombing occurred.
I got to spend time filming with Bill during one of his many annual races and learning about his incredible life as a part of this production.
The Device (2014)
The Device is a horror film produced by a northwest team of filmmakers and I had the pleasure of working as colorist for the movie, one of my first forays into feature-length post-production work.
Sisters Abby and Rebecca make a horrifying discovery when they find a harmless looking object in the woods near their family's cabin. The small black sphere is the key to a shocking mystery that will change the course of human destiny.
Grassroots (2012)
I worked hand-in-hand with director Stephen Gyllenhaal as a body double for Joel David Moore during the second-unit filming of Grassroots, a story about the most Seattle of political campaigns.
I also worked as an extra, filming with a stellar cast and crew for several crowd scenes throughout the film.